Cessna 172 POH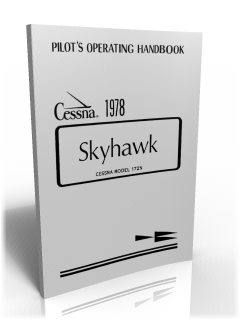 I've been going through my computer lately, trying to do a little housecleaning and organizing of some old files.  While browsing through some folders, I stumbled unto a little gem that I thought I would share with you, a digital copy of a Cessna 172 N Model POH in Adobe PDF format!  What a nice little find,  I felt like I had just put on an old jacket and found a $10 bill in a pocket.
So, this file is now available for immediate download on askacfi.com.  Again, this is a 1978 Cessna 172N POH in Abobe PDF format.  You can download this now and use for your own personal reference or use it as a training aid for studying performance charts and graphs.  You could also use this for helping to brush up on general systems knowledge.   This is obviously never to be used in lieu of the required Airplane Flight Manual and is to be used for training / studying only.
I have added this to a new section on askacfi.com simply entitled downloads.  I will be adding to this section as I find more files like the C172 POH and others.
Enjoy and download here:
C172N Information Manual (37482)