Askacfi.com was an idea that hit me (Paul) one day while driving home from work as flight instructor. I was juggling about 20 students at the time and all of them had a question (or two) that they wanted me to answer.  I thought to myself, "There has got to be a better way!"  If I answer a question for one student, I want that answer available to the rest of my students as well.  Well, that was back in 2001 and  I am proud to say that the site is still holding true to the same vision today!  I don't believe I can answer every question, but if I don't know it, I'll do my best to find you an answer or direct you to a source that can.  One way or another, we will get your flight training or aviation related questions answered.
About Paul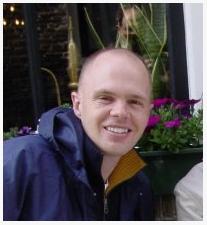 Like many, flying was something I wanted to do since very little. It was actually a mission trip to Ecuador during my freshman year of college when I started seriously thinking about career in aviation. On a flight with Mission Aviation Fellowship from Shell Mera to a jungle strip, I remember looking at the pilot and thinking, now that is a cool job.
Long story short, a little over a year later, I had my Multi-Commercial (from Comair Aviation Academy) and and my CFI (from a local flight school) and was working as a flight instructor while attending school full-time.
Shortly after my college graduation, I was hired as a first officer in a Lear 23. Since then, it has been an exciting career and I have been privileged to fly a wide variety of aircraft in many different operating environments. I have flown charter, corporate, airline and even some aerial surveying! I am now a full time corporate pilot for a company in Columbus, Ohio and have a great job flying a Challenger 605 all over the world!
I recognize that I am one but a handful of people who actually enjoy going to work each day.  I really can't imagine doing anything else for a living.   I have about 5500 hours of flight time but will always consider myself a full time student of aviation.
We have many other instructors who help and answer flight training questions each day which I am extremely grateful for.  You can click on any instructor's name and learn more about their aviation interests including website and twitter information.
Talk to us!
If you have any suggestions about the site, please contact us and let us know your ideas.