How soon can I retake after failure?
Sally has a question about retesting after a failed knowledge test:
I failed the written FAA test for Private pilot last month. I have studied hard and now I am ready to take it again. How soon can I take it again?? Do I have to have my instructor sign off again?
Hi Sally.  I'd encourage you to read 14 CFR 61.49 "Retesting After Failure".
61.49 Retesting after failure.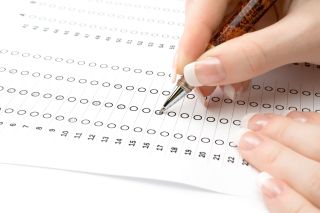 (a) An applicant for a knowledge or practical test who fails that test may reapply for the test only after the applicant has received:
(1) The necessary training from an authorized instructor who has determined that the applicant is proficient to pass the test; and
(2) An endorsement from an authorized instructor who gave the applicant the additional training.
So in order to take the test again, you must receive training from an instructor who will then endorse your logbook saying that this training was given.
You can then sign-up to re-take the test at your local testing facility.  (Be sure to bring your failed test with you, you'll need that as well)
Good luck, I'm sure you'll do great!