Good Book – I Learned About Flying From That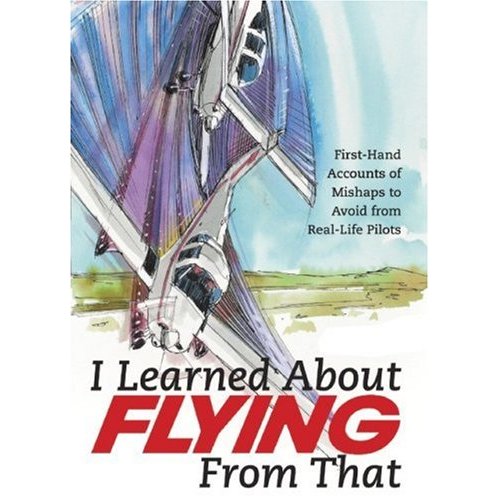 The weather is pretty bad here is Ohio this weekend. So time to get a good book and read. What better to read than an aviation book? Especially one that you can learn from. I was looking over my "flying" bookshelf and found this book. I read it a couple of months ago but thought I'd share it with you.
Every month when my issue of Flying Magazine comes in, usually the first section I read is "I Learned About Flying From That." If you are not familiar with this feature, it is where readers contribute personal stories about incidents, accidents and other events while flying that left them with invaluable lessons and memorable impressions. Through their stories they share with readers their lessons learned in the hope that the incidents will not be replayed. This feature has been a part of Flying Magazine since 1939!
For me, it is a bittersweet experience. One part of me feels bad, knowing that these are true life stories with people's lives that were endangered. Yet the other part of me is glad that these people lived through their experiences and that they were humble enough to share those lessons with me.
Flying Magazine has complied this stories in a book form. The publishers organized the stories in sections like "Weather Woes", "Mechanical Jam" and "When All Gets Quiet."
I really enjoyed the book and was able to get through it one weekend while waiting on some commercial flights. I recommend it, for what it's worth. If you do decide to read it, share with us your favorite story as a reply to this thread in the forum. You can purchase this book from Amazon and your local booksellers.
Fly Safe.