David Clark X11 Reivew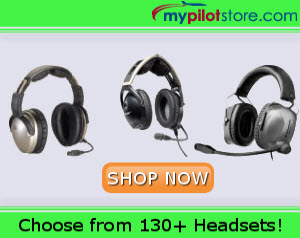 Overview: At first glance the X11 has an impressive presence on paper but, in execution and practical use, the X11 falls short of its competitors.
Conclusion: Comfortable but fragile. Horrible Support
David Clark is a well-known aviation headset maker with their distinctive sage green colored headphones. I have owned the H10-20 and, my personal favorite David Clark headset, the H20-10 which is still my current choice for an over-ear passive headset.I've been using David Clarks the majority of my aviation careerand would be what you call a David Clark "fanboy". Keep this in mind as you continue to read this review because my opinion changes quickly.
Late in my flight instructing career I had purchased the H20-10s and I fell in love (again) with David Clark.They were soft, light weight, and quiet. Flying times were good until someone broke into my car and stole my aviation flight bag. In a fit of irrational anger I splurged my money on the David Clark X11 headset. I logically told myself that this headset would be just as great as the H20-10 but with ENC.
I wanted the X11s as soon as I laid eyes on them. The classic green headset was so confortable when I tried it on in my flight school pilot shop. The ENC in addition to an AUX port and cell-phone jacks had me sold. The X11 website boasts additional features such as "intelligently engineered, low force, dual-hinge suspension assembly that provides optimum articulation and personalized fit" or "sleek, lightweight control unit powered by two AA batteries (average 30 hours)" .  The carbon fiber headband is very lightweight and strong, and looks amazing. The gel ear seals are fabric faced so they are soft and won't stick to you in the Texas summers.The headset also has a well-engineered microphone that is noise canceling in addition to the ENC of the earphones.
I owned my X11s a week before I started regretting my purchase. My X11 headset was very lightweight and confortable, however this was a problem. The headset doesn't create a strong enough seal around the ear for the ENC to be very effective. So what you gain in comfort you lose in noise reduction. Also the promised 30 hours of battery life was more like 6 hours. I would change the batteries every day, and pretty soon I just ignored the ENC feature altogether.Then disaster, after a month I started to take off my headset, when the "intelligent low force dual hinge suspension" broke. I wasn't being rough with it, I was just taking it off and it snapped.  This led me to feelings of cheap shoddy craftsmanship. It broke right at the hinge with maybe a maximum of 3lbs of pressure while taking it off.
This leads me to my final complaint about the headset. The customer service is non-existent. I sent in my headset and a swiftfour to six months later I received a replacement. What, may you ask, did they replace it with? Another broken X11. This one worse than the first, I should have just duct taped the other one back together. This new one, when you turn on the ENC that I don't use anyway because of the battery consumption (I do have a mortgage after all), a horrible ear piercing screech jolts you into a world of pain. So I contacted David Clark, previously favorite makers of headphones, and asked them what the deal was. Their reply was "It's broke".Really? No "We are sorry"? No RMA number? No support at all. They left me on my own to figure out how to even return their broken headset.
Overall the X11s feel cheap and fragile. If this headset was less than $500 it would make a decent entry level ENC headset. However the price of $800+ puts itself on the same shelf space with competitors such as Lightspeed or Boise. These headsets earned their high price tag because they actually deliver on quality and effective ENC technology. I feel betrayed by my old go-to makers of aviation headsets. If they ever manage to fix my X11 headset, It will be going to the trade up program Lightspeed offers for their Zulus.
-CFIStew
This David Clark x11 Review was written by Stewart Stoll of PilotsJourney.com.  He can also be reached at cfistew.com