How should I log safety pilot time?
Here's a good question concerning logging of pilot time that I received from Don:
Can one log time as a safety pilot? If so, under what heading, eg, PIC, or a separate category "safety pilot"? Thanks.
First a quick review.
A "safety pilot" is a required flight crew member when another pilot is flying under simulated or actual instrument conditions in order to meet the IFR recency requirements of 14 CFR 61.57.  FAR 61.57 requires that in order to file and fly on a IFR flight plan you have to be instrument current, which means that within the past 6 months you have logged 6 approaches, holding and intercepting and tracking procedures.  If for some reason, those 6 months pass, the pilot has another six month grace period in which he can fly with a safety pilot under simulated instrument conditions in order to become fully instrument current again.  In simulated instrument conditions the pilot wears a view limiting device that blocks the pilot's view of the outside world so that he can only see the instrument panel (we call them foggles).  This can present a problem for other airplanes as the flying pilot is unable to see where he is going!  The FAA found a solution to this problem by creating the safety pilot.  A safety pilot is simply that, someone who looks out for other airplanes (safety) while the other pilot is flying blind "under the hood".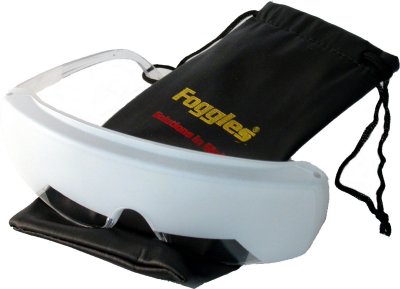 Instrument Training Glasses "Foggles"
So how do you log time flown as a safety pilot?
Because you are a required crew member when flying with a pilot under simulated instrument conditions the FAA allows you to log this time as SIC or second-in-command (61.51(g)).   If you agree to be the "acting" PIC you and the other pilot could both record the time as PIC but only when the other pilot is under the hood and the other pilot is the "sole manipulator of the flight controls."   In order to be the "acting PIC" you will have to make sure that you meet the full PIC requirements for that flight and aircraft, which will include any necessary medical, category, class, type, recency and ratings requirements.
Don't forget!  If you use a safety pilot to gain instrument currency the FAA requires that you record the name of the safety pilot in your logbook.
As always…fly safe!