Here are some of the aviation apps that are great to have:

Safelog Pilot Logbook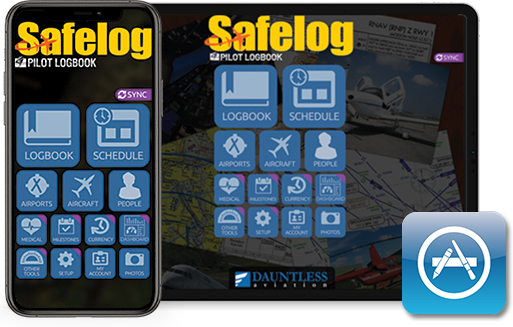 Safelog is the ideal choice for pilots who are looking for a seriously powerful and yet easy to use eLogbook system. Unlike other eLogbooks that are "one platform ponies" and so become obsolete when technology changes, Safelog is a complete, integrated multiplatform system. This means if you have a Mac, PC, iPad, iPhone, Android device or the next big thing, your logbook will be available and ready in Safelog. This ubiquity, coupled with a wealth of features have made Safelog the #1 eLogbook system worldwide. You can sign up now and start logging with a free demo at PilotLog.com. Safelog is particularly good for pilots working towards an FAA certificate or rating since it is unique among eLogbooks in that it automatically checks your pilot log against FAA experience requirements for most FAA checkrides. This feature alone can save you many hours of frustration and worry. What are you waiting for? Give Safelog a try!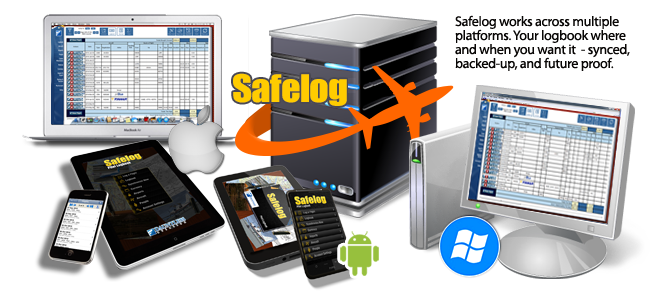 ---
GroundSchool FAA Knowledge Test Prep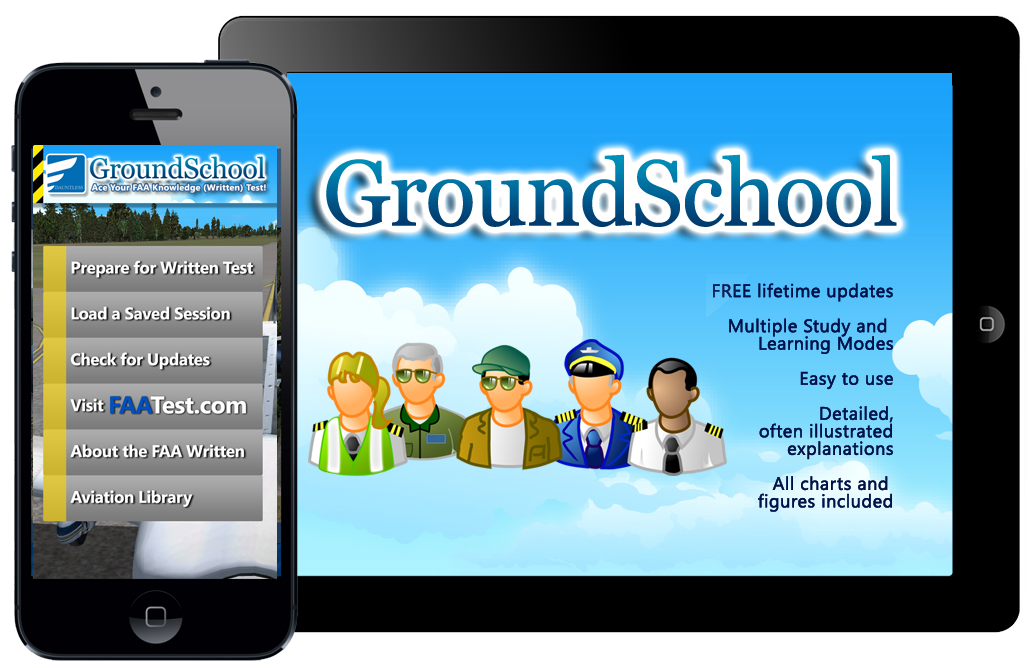 Pass your written test with Dauntless Software's highly regarded set of FAA test preps. They feature:


Actual FAA questions

Free lifetime updates

A polished and fast user experience

The best question explanations in the business by far (so that you really LEARN the material!)

Multiple study and learning modes (including the ability to take an unlimited number of practice tests)

and much more

Dauntless FAA test prep apps are available for PC, Mac, iPhone/iPad and Android. They cover all FAA tests and the questions are segregated for the specific test you are studying for, thus ensuring that you study exactly what you need – nothing more and nothing less.

Get the apps at the Dauntless knowledge test prep website: www.FAATest.com.


---
RideReady Checkride Oral Exam Prep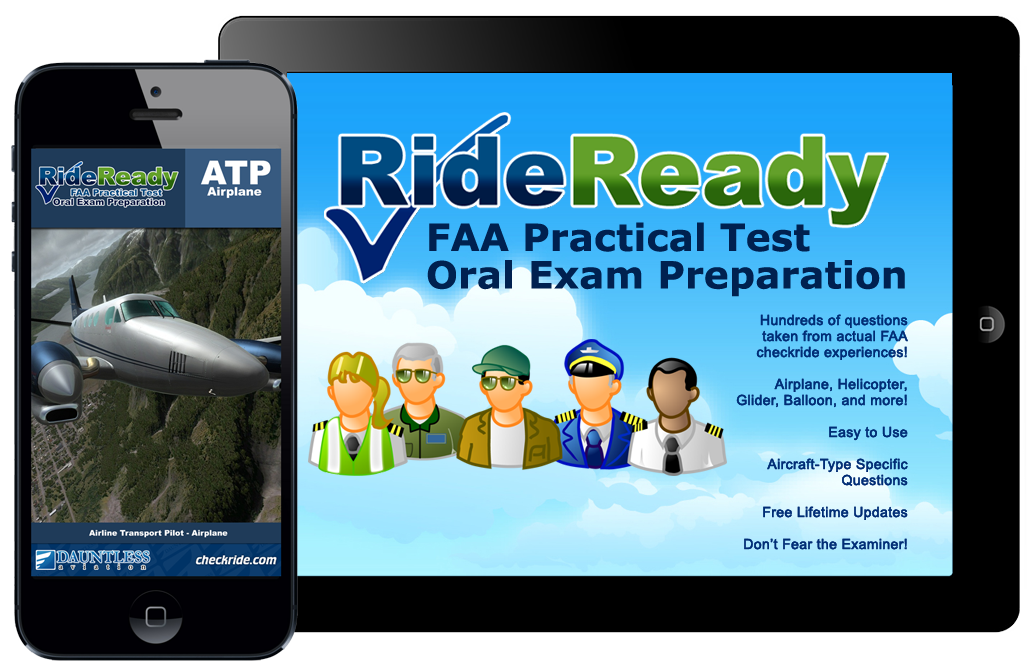 Don't fear the examiner! The Dauntless Aviation RideReady series of checkride oral exam prep software and appps (PC, Mac, iPhone/iPad, and Android) will help you be confident and ready to pass your checkride.



Hundreds of actual real-world checkride questions

Written by FAA Designated Pilot Examiners and senior flight instructors

Used at hundreds of flight schools as a replacement for the "too thin to be useful" oral exam prep booklets (the FAA is now discouraging examiners from asking checkride oral questions from those booklets)

Typically hundreds of illustrations per title

Titles available for most FAA checkrides – airplane, helicopter, glider, balloon, and more.

Aircraft-specific system questions available for common training airplanes and helicopters

To learn more about it, check out
RideReady.com

---