Holding Entry procedures: Teardrop vs. Parallel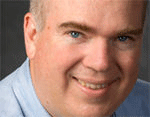 Todd asked the following:
"Hi, When entering a holding pattern via a radial intercept that routes you directly over the holding fix (exactly outbound on the inbound radial) should the pilot perform a teardrop or parallel entry? It seems as though either would be doable. Is one better than the other and if so…why?"
Great question Todd. I don't know that I've ever read why one is better than the other, but believe it or not I have had this discussion with Doug Stewart, who I always call "04" when we talk (he calls me "08"). Doug's the 2004 National CFI of the Year and a very smart guy. Anyone living in the northeast and looking for top-notch instrument instruction should contact him through his www.dsflight.com Web site.
Doug and I agree that when you have a choice of a teardrop entry or a parallel entry, that the teardrop is preferred. In fact, Doug likes teardrop entries so much, he does them even when FAA recommendations suggest a parallel entry. Here's why. A teardrop entry will intercept the inbound holding course much sooner than a parallel entry. This gives you additional time to estimate any wind correction angle needed to track the holding course. You'll want that information when you turn outbound, as most people recommend that when flying outbound you apply 3 times the amount of correction angle you required when flying inbound.
With modern moving maps and glass cockpit systems like the Garmin G1000, it's easy to predict where you'll intercept the holding course and whether you'll become established before you reach the holding fix. With a parallel entry, you usually won't become established until just about the time you reach the holding fix and need to fly outbound again. In the dark ages (e.g. before GPSs and moving maps became popular about 10 years ago), when using a parallel entry, pilots couldn't tell for sure whether they'd even intercept the holding course before they reached the holding fix. Many a time, I failed to intercept the holding course before it was time to turn outbound again. But with a teardrop entry, that almost never happened, since you'd intercept the holding course long before you reached the holding fix.
On the other hand, people sometimes have trouble calculating the heading that they need to fly outbound to begin a teardrop entry. In that case, if the hold is coming up fast and you're not able to figure it out, a parallel entry may be simpler, since it's easy to figure out the initial heading to fly. Of course, I'm sure you know that there's no regulatory requirement to fly a particular hold entry. As long as you do your maneuvering on the holding side of the hold, you can enter the hold in any way you choose.