Enhanced Taxiway Centerline
We all know what a hold short line looks like right?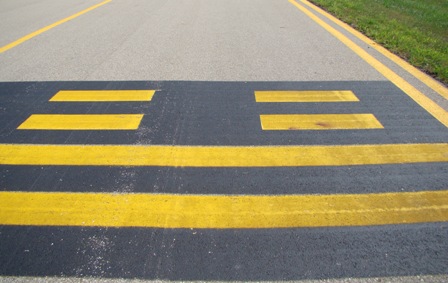 But do you recognize the markings in this picture?
These are the markings of an "enhanced taxiway centerline" part of the AC No: 150/5340-1J: Standards for Airport Markings. These particular photos were taken at my home airport and to be perfectly honest when someone asked me about them, I had no clue. A little research revealed the FAA Advisory Circular mentioned above and the new taxiway surface markings designed to help reduce runway incursions. These  markings are now (as of 6/6/08) required for all 14 CFR Part 139 certified airports which means all airports that accept commercial public service (such as public charter or airline).
These enhanced taxiway centerlines are to begin 150 feet prior to the runway holding position markings. They call them "enhanced" because they basically take an existing taxiway centerline and add parallel dashed yellow lines on both sides.

I guess the FAA is serious about runway incursions (as you should be too). With all the talk of runway incursions and user fees being discussed, I think the FAA should design a hold short / toll booth combo. This way you couldn't get a clearance to cross a runway until you paid your toll. I think it is a brilliant idea, I wonder if I'll get a cut…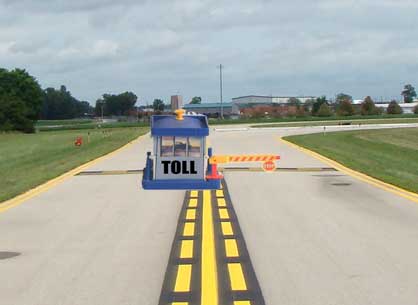 Fly Safe