Cleared for the VFR practice approach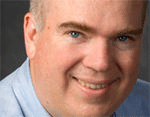 Lance asked:
"Can I do my instrument currency approaches, hold, and intercepting a radial in an aircraft that is not IFR certified? Such as a DA-20 with Garmin 530, so long as I'm in VFR conditions with a safety pilot? Thanks!"
The FARs are permissive in the sense that if something is not prohibited, then it's allowed. Here's my interpretation. 91.205 (one of the few number I know by heart) specifies what equipment is required for IFR flight. You said you'll be in "VFR conditions" which I interpret to mean that you'll be flying VFR in VMC conditions. Thus, your aircraft only has to be equipped for VFR flight.
61.57 (c) states what experience is required to act as "pilot in command under IFR or in weather conditions less than the minimums prescribed for VFR." It talks about the 6 approaches, hold, etc. required during the prior six months. It says that experience must be "performed and logged under actual or simulated instrument conditions, either in flight in the appropriate category of aircraft for the instrument privileges sought or in a flight simulator or flight training device.."
You can certainly simulate instrument conditions in a VFR aircraft. Thus, you could get your instrument experience in an aircraft that's certified for just VFR, as long as don't fly IFR, remain in VMC conditions and bring a safety pilot who's rated in the aircraft and has a current medical. One minor point, while doing this, if you ask ATC for a clearance to fly approaches, make it clear that you're requesting a "VFR practice approach." Otherwise, you'll be treated as an IFR aircraft, which is not permitted if you're not instrument current. If I've requested one but am "cleared for the approach," I'll readback "cleared for the VFR practice approach" just so it's clear to everyone that I'm not IFR.